I have a couple of friends who are planning a baby shower for one of the other Mom's at our church. This is the couples second little boy, so they already had all the basics for the new baby. The hostesses decided to throw an Ice Cream party themed Baby Shower.
I helped Hostess J find the invitations on etsy. She decided to go with
MommiesInk's Etsy Shop
and picked out these adorable invitations.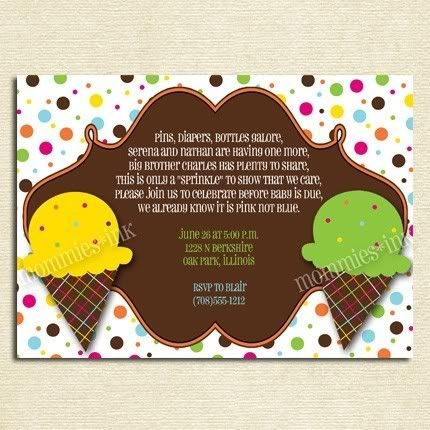 The main theme of the party will be the Ice Cream Sundaes. Hostess B wanted to see some tablescape ideas for the toppings table so I did some blog surfing and found some.
This is a birthday party set up from
Ramblings from the Sunshine State
that I found via
The Creative Party Place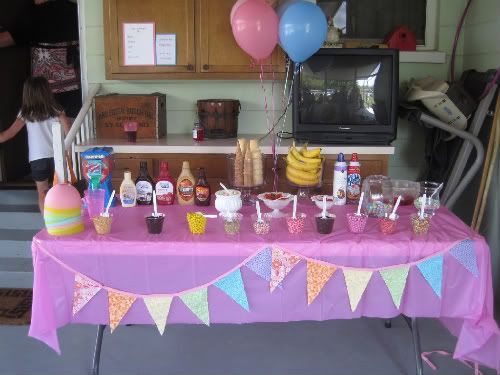 The next tablescape I found featured on a lot of the blogs on my google reader. It was hosted by
How Does She
for her adorable twin daughter's 1st birthday.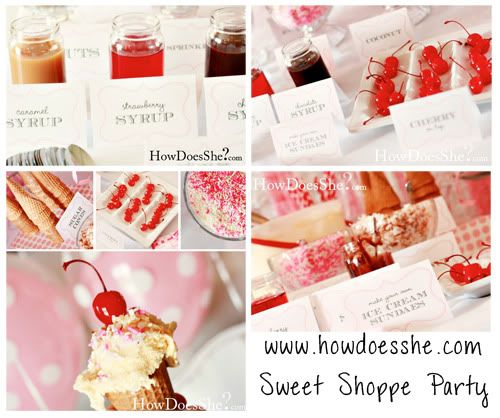 Last but not least I couldn't leave out the amazing toppings bar created by
Amy Atlas
for the
Kelly Ripa/Electrolux Event
.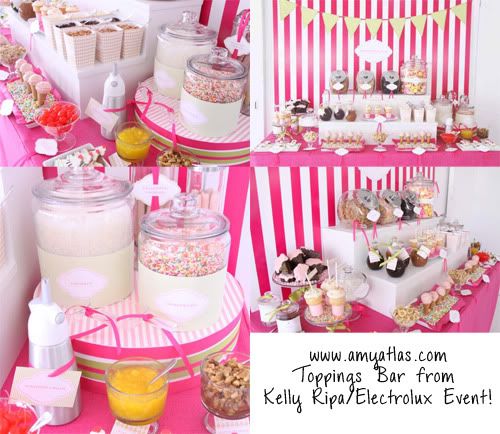 I really love the table that Amy Atlas put together, although I always wonder at large scale parties who refills the containers. Don't you?
Hopefully this has helped my friends, (and you )with some ideas of creating a toppings bar.